Authors Christmas Recommendations 2020 - Part I

Welcome to the first of three special posts in the run up to the holiday season! I asked a range of authors that have previously appeared on the site about their Christmas book recommendations. Hopefully these books might help you with your own Christmas shopping gift ideas too! :-)
~

Q. Is there a smart thinking book that you are looking forward to reading this Christmas, or one you would like to give or receive as a gift?
Marc Mc Menamin
I recommend Say Nothing by Patrick Radden Keefe. It should be compulsory reading in every school and university.
Say Nothing: A True Story of Murder and Memory in Northern Ireland
Review From Book Depository: One night in December 1972, Jean McConville, a mother of ten, was abducted from her home in Belfast and never seen alive again. Her disappearance would haunt her orphaned children, the perpetrators of the brutal crime and a whole society in Northern Ireland for decades.

Through the unsolved case of Jean McConville's abduction, Patrick Radden Keefe tells the larger story of the Troubles, investigating Dolours Price, the first woman to join the IRA, who bombed the Old Bailey; Gerry Adams, the politician who helped end the fighting but denied his IRA past; and Brendan Hughes, an IRA commander who broke their code of silence. A gripping story forensically reported, Say Nothing explores the extremes people will go to for an ideal, and the way societies mend - or don't - after long and bloody conflict.

Buy On:
Book Depository

€10.55

Waterstones

£7.99

Wordery

$12.09

(All links earn commission from purchases. Prices accurate at time of writing)

You can read Marc's previous interview here, and please also check out Marc's book Codebreaker: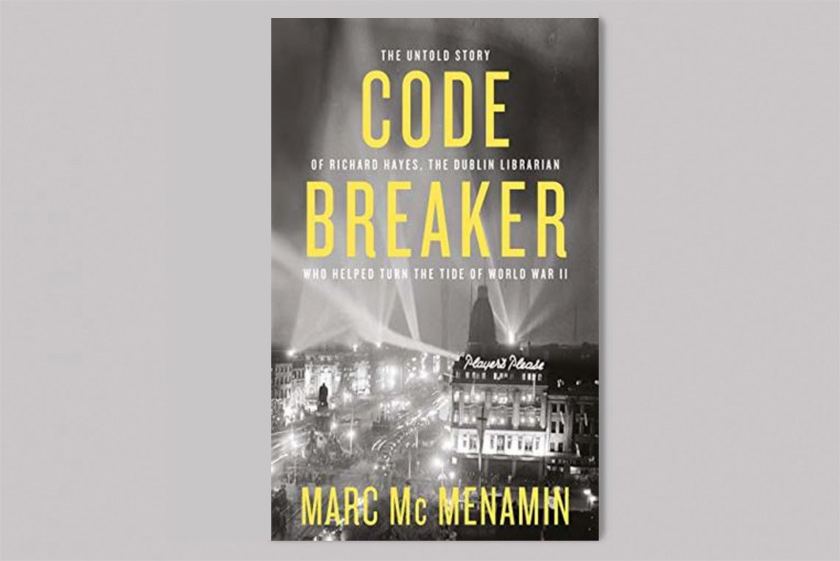 Codebreaker - The untold story of Richard Hayes, the Dublin librarian who helped turn the tide of WWII
A fascinating account of the work of Richard Hayes and G2 Irish Army Intelligence during World War II, as well as the numerous, and sometimes hilarious, attempts by the Abwehr and the Nazis at infiltrating Ireland using undercover spies. While the book is titled towards the story of Ireland's code breaker, it is much more than that and gives a wide overview of the activities of German spies in Ireland in collaboration with republicans, Richard Hayes' and the Irish Authorities' attempts at detecting, capturing and interrogating them, and how this all affected the delicate balance of Irish neutrality during The Emergency.
Buy On:
Book Depository

€12.52
Waterstones

£14.99
Wordery

$14.67
(All links earn commission from purchases that help fund this site. Prices accurate at time of writing)
Clare O'Dea
My suggestion is Invisible Women: Exposing Data Bias in a World Designed for Men (2019) by Caroline Criado Perez. I wrote some articles this year about women's health and one looked at sex differences in brain diseases, the fact that women and men tend to have different symptoms and age of onset for diseases like Alzheimer's and Parkinson's. The lack of medical research into women's bodies over the past decades has meant that men's more common symptoms are widely perceived to be standard for a particular disease and women's symptoms atypical. And this can lead to worse outcomes for women. My research led me to Criado Perez's book which has a chapter on medical issues but also looks at gender bias in the home, workplace, town planning and more. It's a fascinating expose of how deeply engrained and problematic this phenomenon is. A wake up call for men and women, it would make a good present for someone who dismisses the need for feminism. There's no shortage of them out there!
Invisible Women: Data Bias in a World Designed for Men
Review From Book Depository: Imagine a world where your phone is too big for your hand, where your doctor prescribes a drug that is wrong for your body, where in a car accident you are 47% more likely to be seriously injured, where every week the countless hours of work you do are not recognised or valued. If any of this sounds familiar, chances are that you're a woman. Invisible Women shows us how, in a world largely built for and by men, we are systematically ignoring half the population. It exposes the gender data gap - a gap in our knowledge that is at the root of perpetual, systemic discrimination against women, and that has created a pervasive but invisible bias with a profound effect on women's lives.

Buy On:
Book Depository

€11.38

Waterstones

£10.38

Wordery

$11.87

(All links earn commission from purchases. Prices accurate at time of writing)

You can read Clare's previous interview here, and please also check out Clare's book The Naked Irish: Portrait of a Nation Beyond the Clichés.
Clare is also launching a new novel called Voting Day soon.


Fiona Brennan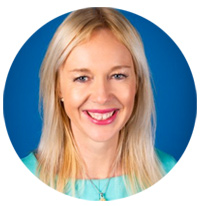 I plan to read and would buy for someone I love Edith Eger - The Gift.
The Gift: 12 Lessons to Save Your Life
Review From Book Depository: This practical and inspirational guide to healing from the bestselling author of The Choice shows us how to release your self-limiting beliefs and embrace your potential. The prison is in your mind. The key is in your pocket.

In the end, it's not what happens to us that matters most - it's what we choose to do with it. We all face suffering - sadness, loss, despair, fear, anxiety, failure. But we also have a choice; to give in and give up in the face of trauma or difficulties, or to live every moment as a gift. Celebrated therapist and Holocaust survivor, Dr Edith Eger, provides a hands-on guide that gently encourages us to change the imprisoning thoughts and destructive behaviours that may be holding us back. Accompanied by stories from Eger's own life and the lives of her patients her empowering lessons help you to see your darkest moments as your greatest teachers and find freedom through the strength that lies within.

Buy On:
Book Depository

€13.42

Waterstones

£12.99

Wordery

$15.38

(All links earn commission from purchases. Prices accurate at time of writing)

You can read Fiona's previous interview here, and please also check out Fiona's book The Positive Habit:


Allison Keating
I definitely will be getting Niamh Fitzpatrick's book Tell me the truth about loss.
Tell Me The Truth About Loss: A Psychologist's Personal Story of Loss, Grief and Finding Hope
Review From Book Depository: A beautiful and hopeful book for when life isn't what you expect it to be. In March 2017, Niamh Fitzpatrick's life fell apart overnight. Her beloved sister Dara was killed in a helicopter crash. Soon afterwards, Niamh's marriage disintegrated, and she feared she would lose her house, beside her remaining family. Life as she knew it had ended and the cumulative loss, in terms of impact, was staggering.

A psychologist for many years, Niamh guides clients on their journey to overcome the worst of times in their lives. She had to draw on this skillset herself, first to survive and then, in time, begin to thrive after such significant loss. Tell Me the Truth About Loss documents a psychologist's journey through loss, grief and the hardest of times, finding hope along the way.

Buy On:
Book Depository

€15.29

Waterstones

£14.99

(All links earn commission from purchases. Prices accurate at time of writing)

You can read Allison's previous interview here, and please also check out Allison's book The Secret Lives of Adults:


Grace Tierney
I'm looking forward to reading Ireland's Pirate Trail by Des Ekin, O'Brien press which I picked up on my holidays in Cork this year. A suitably swashbuckling read and all for the more because its focus is on Irish born pirates like Anne Bonny and Granuaile the Pirate Queen.
Ireland's Pirate Trail: A Quest to Uncover our Swashbuckling Past
Review From Book Depository: Bloodthirsty buccaneers and buried treasure, fierce sea battles and cold-blooded murders, Barbary ducats and silver pieces of eight.
Des Ekin embarks on a roadtrip around the entire coast of Ireland, in search of our piratical heritage, uncovering an amazing history of swashbuckling bandits, both Irish-born and imported.

Ireland's Pirate Trail tells stories of freebooters and pirates from every corner of our coast over a thousand years, including famous pirates like Anne Bonny and William Lamport, who set off to ply their trade in the Caribbean. Ekin also debunks many myths about our most well-known sea warrior, Granuaile, the 'Pirate Queen' of Mayo. Thoroughly researched and beautifully told. Filled with exciting untold stories.

Buy On:
Book Depository

€13.72

Waterstones

£14.99

Wordery

$15.29

(All links earn commission from purchases. Prices accurate at time of writing)

You can read Grace's previous interview here, and please also check out Grace's latest book Words The Sea Gave Us:



~


Huge thanks to Marc, Clare, Fiona, Allison and Grace for their great Christmas book picks!
Watch out next week for Part II of the series with more author recommendations :-)
Daryl




Image Copyrights: HarperCollins Publishers (Say Nothing), Vintage Publishing (Vintage Publishing), Mentor Books (The Naked Irish), Ebury Publishing (The Gift), Gill Books (Code Breaker, The Positive Habit, Tell me the truth about loss, The Secret Lives of Adults), O'Brien Press Ltd (Ireland's Pirate Trail), Wordfoolery Press (Words The Sea Gave Us).


< Home