Interview with Tara Swart, author of The Source: Open Your Mind, Change Your Life

Tara Swart, author of The Source: Open Your Mind, Change Your Life, brings us a great list of books! Before jumping into the interview, please check out Tara's book:
The Source: Open Your Mind, Change Your Life
Review from Book Depository: Life-changing opportunities pass us by every day - now we can train our minds to seize them Self-help books like The Secret promise that we can tap into the 'law of attraction' to control our destiny, simply by changing our thoughts. If we strip away the mystique, at the heart of this idea is a fundamental truth that is backed up by the latest breakthroughs in neuroscience: most of the things we want from life - health, happiness, wealth, love - are governed by our ability to think, feel and act; in other words, by our brain.

Dr Tara Swart, a neuroscientist and executive coach with a background in psychiatry, is convinced beyond all doubt of our ability to alter how our brains work - and transform our lives. In The Source, she draws on the latest cognitive science and her experience coaching highly successful people to reveal the secret to mastering our minds.
With a four-step plan to awaken the power of your brain, this unique guide to life combines science and spirituality in a way that is open-minded and practical. Discover how to:
- Challenge 'autopilot' thinking and rewire your brain's pathways to fulfil your potential
- Manifest the things you want by directing your energy towards your deepest values and ambitions
- Harness the power of visualisation to prime your brain to grab opportunities and take control of your future
- Attack life with confidence, dispel fear and avoid negative thinking

Unlock your potential today - you are just four steps away from building a new confident you.
Buy On:
Book Depository €11.21 Waterstones £10.99 Waterstones £12.89

(All affiliate links earn commission from purchases that help fund this site. Prices accurate at time of writing)
~

Q. Do you have a favourite smart thinking book (and why that book)?
Who Moved my Cheese by Spencer Johnson. Because this book is allegorical, I get the answer I need no matter what the issue is that I'm facing. I have read it several times and learnt something new each time. It is also very quick and easy to read!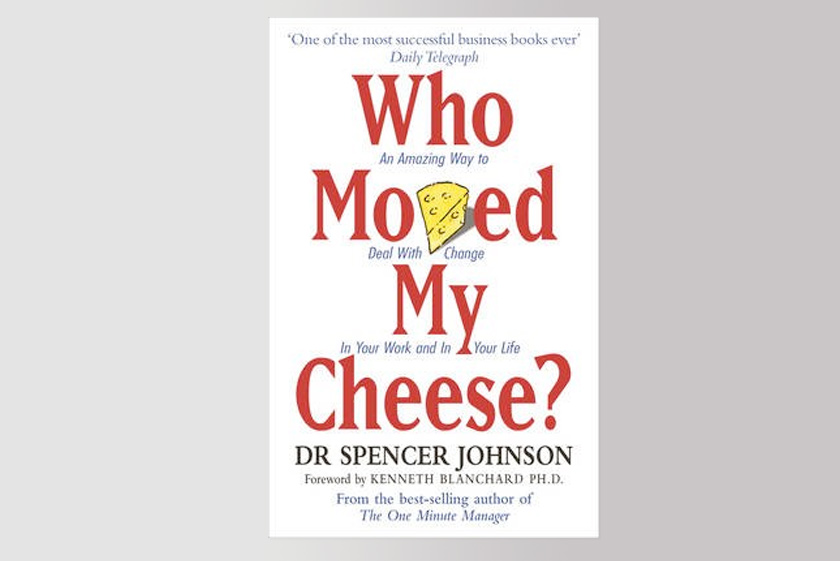 Who Moved My Cheese?
Review From Book Depository: It is the amusing and enlightening story of four characters who live in a maze and look for cheese to nourish them and make them happy. Cheese is a metaphor for what you want to have in life, for example a good job, a loving relationship, money or possessions, health or spiritual peace of mind. The maze is where you look for what you want, perhaps the organisation you work in, or the family or community you live in. The problem is that the cheese keeps moving.

In the story, the characters are faced with unexpected change in their search for the cheese. One of them eventually deals with change successfully and writes what he has learned on the maze walls for you to discover. You'll learn how to anticipate, adapt to and enjoy change and be ready to change quickly whenever you need to. Discover the secret of the writing on the wall for yourself and enjoy less stress and more success in your work and life. Written for all ages, this story takes less than an hour to read, but its unique insights will last a lifetime.

Spencer Johnson, MD, is one of the world's leading authors of inspirational writing. He has written many New York Times bestsellers, including the worldwide phenomenon Who Moved My Cheese? and, with Kenneth Blanchard, The One Minute Manager. His works have become cultural touchstones and are available in 40 languages.
Buy On:
Book Depository €7.14 Waterstones £6.99 Wordery $8.57

(All links earn commission from purchases that help fund this site. Prices accurate at time of writing)
Q. What's the most recent smart thinking book you've read (and how would you rate it)?
The Untethered Soul by Michael Singer. This book is about smart thinking from a spiritual anchor and it gives you perspective on what is really important in life and whether you are spending your time, attention and energy in those areas or not. I rate it very highly as it is life-changing.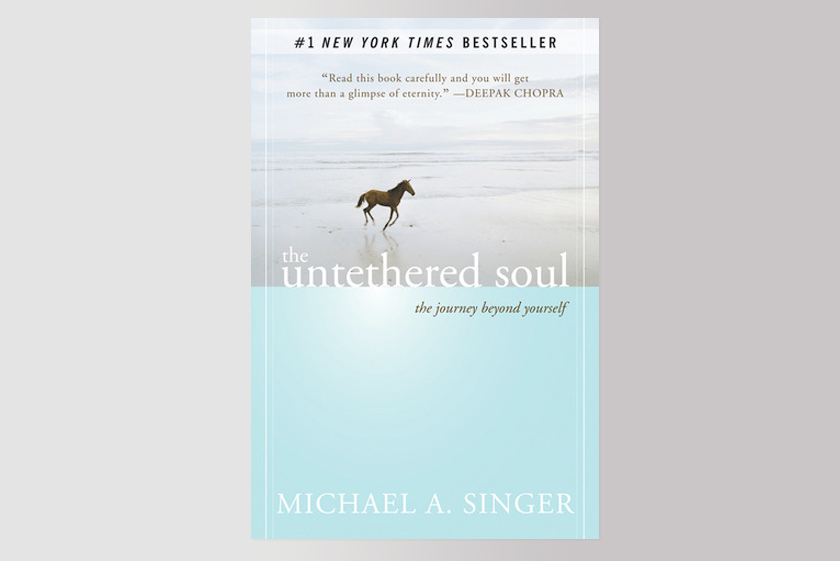 The Untethered Soul: The Journey Beyond Yourself
Review From Book Depository: Who are you? When you start to explore this question, you find out how elusive it really is. Are you a physical body? A collection of experiences and memories? A partner to relationships? Each time you consider aspects of yourself, you realize that there is much more to you than any of these can define. In this book, spiritual teacher Michael Singer explores the question of who we are and arrives at the conclusion that our identity is to be found in our consciousness, the fact of our ability to observe ourselves and the world around us. By tapping into traditions of meditation and mindfulness, Singer shows how the development of consciousness can enable us all to dwell in the present moment and let go of painful thoughts and memories that keep us from achieving happiness and self-realization.

Divided into five parts, the book offers a frank and friendly discussion of consciousness and how we can develop it. In part one, he examines the notion of self and the inner dialogue that all of us live with. Part two examines the experience of energy as it flows through us and works to show readers how to open their hearts to the energy of experience that permeates their lives. Ways to overcome tendencies to close down to the rest of the world are the subject of part three. Enlightenment and the embrace of universal consciousness are the subject of part four. And finally, in part five, Singer returns to daily life and the pursuit of "unconditional happiness." Throughout, the book maintains a light and engaging tone, free from heavy dogma and prescriptive religious references. The easy exercises that figure in each chapter help readers experience the ideas that Singer presents.

Buy On:
Book Depository €11.79 Waterstones £14.99 Wordery $15.22

(All links earn commission from purchases. Prices accurate at time of writing)
Q. Do you have a favourite childhood book?
I have so many! I read voraciously as a child. Swallows and Amazons by Arthur Ransome really captivated my imagination.


Swallows and Amazons
Review From Book Depository The Walker children - also known as Captain John, Mate Susan, Able-Seaman Titty, and Ship's Boy Roger - set sail on the Swallow and head for Wild Cat Island. There they camp under open skies, swim in clear water and go fishing for their dinner. But their days are disturbed by the Blackett sisters, the fierce Amazon pirates. The Swallows and Amazons decide to battle it out, and so begins a summer of unforgettable discoveries and incredible adventures.
Buy On:
Book Depository €8.93 Waterstones £7.99 Wordery $10.72

(All links earn commission from purchases. Prices accurate at time of writing)
Q. Do you prefer reading on paper, Kindle or listening to an audiobook?
Paper - I love the smell and feel of old books. I do use Kindle on vacations though.


Q. Do you have a favourite bookshop (and why that shop)?
Foyles in central London is a book shop that also holds medical supplies so I discovered it when I was first a medical student. It has floors and floors of books and you could get lost in there. It's tranquil and has a huge history. It's been refurbished now but it felt special to go there to do my first book-signing for The Source. They also now deliver globally from their online store so I love the fact that it's an icon and progressive too!
~

Many thanks to Tara for bringing us a great list of books! Please don't forget to check out her book The Source: Open Your Mind, Change Your Life.
Daryl
Image Copyrights: Ebury Publishing (The Source, Who Moved My Cheese), New Harbinger Publications (The Untethered Soul), Vintage Publishing (Swallows and Amazons).
< Home