Interview with J. Bradford DeLong, author of Slouching Towards Utopia: An Economic History of the Twentieth Century

J. Bradford DeLong, author of Slouching Towards Utopia: An Economic History of the Twentieth Century recommends a stellar set of books! Before jumping into the interview, please check out J. Bradford's book:
Slouching Towards Utopia: An Economic History of the Twentieth Century
Review from Book Depository: From one of the world's leading economists, a sweeping new history of the twentieth century - a century that left us vastly richer, yet still profoundly dissatisfied.
Before 1870, most people lived in dire poverty, the benefits of the slow crawl of invention continually offset by a growing population. Then came a great shift: invention sprinted forward, doubling our technological capabilities each generation, and creatively destroying the economy again and again. Slouching Towards Utopia tells the story of the major economic and technological shifts of the 20th century in a bold and ambitious, grand narrative. In vivid and compelling detail, DeLong charts the unprecedented explosion of material wealth after 1870 which transformed living standards around the world, freeing humanity from centuries of poverty, but paradoxically has left us now with unprecedented inequality, global warming, and widespread dissatisfaction with the status quo.

How did the long twentieth century fail to deliver the utopia our ancestors believed would be the inevitable result of such material wellbeing? How did humanity end up less on a march to progress than a slouch in the right direction? And what can we learn from the past in pursuit of a better world?

Buy On:
Easons €42.80 Book Depository €28.08 Waterstones £30.00 Wordery $29.99

(All links earn commission from purchases. Prices accurate at time of writing)
~

Q. Do you have a favourite smart thinking book (and why that book)?
I confess that I have always liked Marcus Aurelius's Meditations, and I find myself liking it much, much more as I age. Feeling things in the world, and then recentering yourself and focusing on "Well! That happened! But what would be a better state of the world to get to given where we are, what is important, and what should I do next?"—that is, I think, a very important skill and attitude to take toward the world. And a Roman emperor was perhaps ideally positioned to model and practice it.


Meditations
Review From Book Depository: Nearly two thousand years after it was written, Meditations remains profoundly relevant for anyone seeking to lead a meaningful life. Few ancient works have been as influential as the Meditations of Marcus Aurelius, philosopher and emperor of Rome (A.D. 161-180). A series of spiritual exercises filled with wisdom, practical guidance, and profound understanding of human behavior, it remains one of the greatest works of spiritual and ethical reflection ever written. Marcus's insights and advice--on everything from living in the world to coping with adversity and interacting with others--have made the Meditations required reading for statesmen and philosophers alike, while generations of ordinary readers have responded to the straightforward intimacy of his style. For anyone who struggles to reconcile the demands of leadership with a concern for personal integrity and spiritual well-being, the Meditations remains as relevant now as it was two thousand years ago. In Gregory Hays's new translation--the first in thirty-five years--Marcus's thoughts speak with a new immediacy. In fresh and unencumbered English, Hays vividly conveys the spareness and compression of the original Greek text. Never before have Marcus's insights been so directly and powerfully presented. With an Introduction that outlines Marcus's life and career, the essentials of Stoic doctrine, the style and construction of the Meditations, and the work's ongoing influence, this edition makes it possible to fully rediscover the thoughts of one of the most enlightened and intelligent leaders of any era.

Buy On:
Easons €8.79 Book Depository €8.37 Waterstones £8.99 Wordery $14.51

(All links earn commission from purchases. Prices accurate at time of writing)
Q. What's the most recent smart thinking book you've read (and how would you rate it)?
It would be Danny Kahnemann's Thinking, Fast and Slow. An awful lot of wisdom in it, and wisdom that is especially relevant to our clickbait world where there are lots of people trying to take your money by triggering your fast-thinking modes where they are really inappropriate. Five stars.


Thinking, Fast and Slow
Review From Book Depository: Why is there more chance we'll believe something if it's in a bold type face? Why are judges more likely to deny parole before lunch? Why do we assume a good-looking person will be more competent? The answer lies in the two ways we make choices: fast, intuitive thinking, and slow, rational thinking.

Buy On:
Easons €14.29 Book Depository €13.42 Waterstones £12.99 Wordery $14.20

(All links earn commission from purchases. Prices accurate at time of writing)



Q. Do you have a favourite childhood book?
Isaac Asimov's science-column books. And, I suppose, his Foundation series. Plus Rosemary Sutcliff's King Arthur book, Sword at Sunset.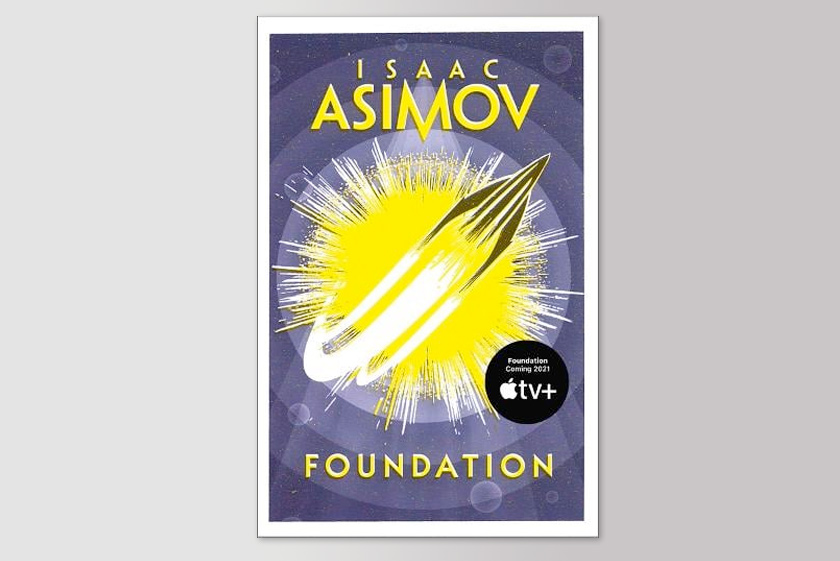 Foundation
Review From Book Depository: The Foundation series is Isaac Asimov's iconic masterpiece. Unfolding against the backdrop of a crumbling Galactic Empire, the story of Hari Seldon's two Foundations is a lasting testament to an extraordinary imagination, one that shaped science fiction as we know it today.

The Galactic Empire has prospered for twelve thousand years. Nobody suspects that the heart of the thriving Empire is rotten, until psychohistorian Hari Seldon uses his new science to foresee its terrible fate. Exiled to the desolate planet Terminus, Seldon establishes a colony of the greatest minds in the Empire, a Foundation which holds the key to changing the fate of the galaxy. However, the death throes of the Empire breed hostile new enemies, and the young Foundation's fate will be threatened first.

Buy On:
Easons €9.49 Book Depository €10.42 Waterstones £8.99 Wordery $8.99

(All links earn commission from purchases that help fund this site. Prices accurate at time of writing)



Q. Do you prefer reading on paper, Kindle or listening to an audiobook?
On paper. But ebooks have been steadily gaining mindshare over the past 15 years. And audiobooks have been rapidly gaining mindshare over the past two years.
Q. Do you have a favourite bookshop (and why that shop)?
My neighborhood bookstore, Mrs. Dalloway's on College Ave. in Berkeley, CA. But I have always had a soft spot for Barnes and Noble.
~

Many thanks to J. Bradford for recommending a great group of books! Please don't forget to check out You are not meant to be happy. So stop trying!.
Daryl
Image Copyrights: John Murray Press (Slouching Towards Utopia), Random House USA Inc (Meditations), Penguin Books Ltd (Thinking, Fast and Slow), HarperCollins Publishers (Foundation).
< Home