Interview with Pragya Agarwal, author of Sway: Unravelling Unconscious Bias

Pragya Agarwal, author of Sway: Unravelling Unconscious Bias, this week gives us some great book recommendations! Before jumping into the interview, please check out Pragya's book:
Sway: Unravelling Unconscious Bias
Review From Book Depository Have you ever been told to smile more, been teased about your accent, or had your name pronounced incorrectly? If so, you've probably already faced bias in your everyday life. We like to believe that we are all fair-minded and egalitarian but we all carry biases that we might not even be aware of.

For the first time, behavioural scientist, activist and writer Dr Pragya Agarwal unravels the way our implicit or 'unintentional' biases affect the way we communicate and perceive the world, and how they affect our decision-making, even in life and death situations. She takes a unique inter-disciplinary approach combining case studies, personal experience, interviews and real-world stories underpinned by scientific theories and research. Throughout, Pragya answers questions such as: do our roots for prejudice lie in our evolutionary past? How has bias affected technology? If we don't know about it, are we really responsible for it?

At a time when partisan political ideologies are taking centre stage, and we struggle to make sense of who we are and who we want to be, it is crucial that we understand why we act the way we do. This book will enable you to reflect and consider the forces that shape us all, opening your eyes to your own biases in a scientific and non-judgmental way.
Buy On:
Book Depository €14.54 Waterstones £16.99 Wordery $20.33

(Prices accurate at time of writing)
~

Q. Do you have a favourite smart thinking book (and why that book)?
This is not a very recent book but Atul Gawande's Being Mortal left a deep impression on me. Gawande deals with some very complex issues of death and grieving in a scientific but also very humane way, looking at how medicine can support the end of life. It is really moving, and reflective, in looking at how medicine has increased life span, but is it really worth it, and how doctors are not very good at conveying to patients when a treatment isn't supposed to work. It is beautifully written interspersing the author's own experience as a son with his experience as a doctor, and achieves the tricky balance of staying objective while also being very personal. What really resonated was me that the message of the book was that we can all be authors of our own life stories, and that in stories, endings matter a lot. When this book came out, there was hardly anything that had really tackled the end of life in such an exquisite way.
Being Mortal: Medicine and What Matters in the End
Review From Book Depository For most of human history, death was a common, ever-present possibility. It didn't matter whether you were five or fifty - every day was a roll of the dice. But now, as medical advances push the boundaries of survival further each year, we have become increasingly detached from the reality of being mortal. So here is a book about the modern experience of mortality - about what it's like to get old and die, how medicine has changed this and how it hasn't, where our ideas about death have gone wrong. With his trademark mix of perceptiveness and sensitivity, Atul Gawande outlines a story that crosses the globe, as he examines his experiences as a surgeon and those of his patients and family, and learns to accept the limits of what he can do.

Never before has aging been such an important topic. The systems that we have put in place to manage our mortality are manifestly failing; but, as Gawande reveals, it doesn't have to be this way. The ultimate goal, after all, is not a good death, but a good life - all the way to the very end.
Buy On:
Book Depository €9.17 Waterstones £9.99 Wordery $12.35

(All links earn commission from purchases. Prices accurate at time of writing)
Q. What's the most recent smart thinking book you've read (and how would you rate it)?
I've been writing my next book recently so all I have read are research papers related to that, so I would have to say Philippa Perry's The Book You Wish Your Parents Had Read which I read last year. It is a very incisive, clever as well as funny book, written in a very accessible and non-judgemental manner which I like, because parenthood can be so fraught with judgements, both from outside and within. At times, I wished that the author would keep a consistent voice. But, even as Perry brings in deep science, it does not distract from the overall narrative.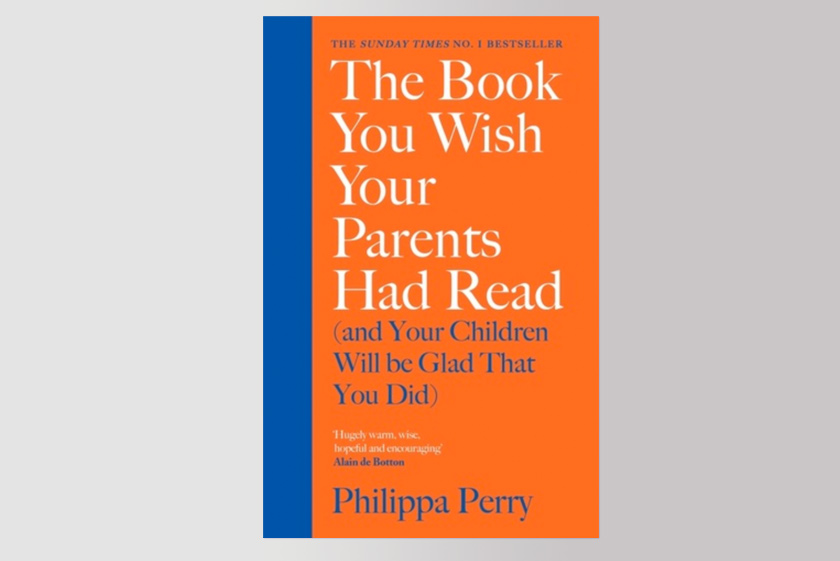 The Book You Wish Your Parents Had Read (and Your Children Will Be Glad That You Did)
Review From Book Depository: Every parent wants their child to be happy and every parent wants to avoid screwing them up. But how do you achieve that?
In this absorbing, clever and funny book, renowned psychotherapist Philippa Perry tells us what really matters and what behaviour it is important to avoid - the vital dos and don'ts of parenting.
Instead of mapping out the 'perfect' plan, Perry offers a big-picture look at the elements that lead to good parent-child relationships. This refreshing, judgement-free book will help you to:

* Understand how your own upbringing may affect your parenting
* Accept that you will make mistakes and learn what you can do about them
* Break negative cycles and patterns
* Handle your own and your child's feelings
* Understand what different behaviours communicate

Full of sage and sane advice, this is the book that every parent will want to read and every child will wish their parents had.
Buy On:
Book Depository €11.60 Waterstones £14.99 Wordery $15.60

(All links earn commission from purchases. Prices accurate at time of writing)
Q. Do you have a favourite childhood book?
The first book that I remember was Black Beauty given to me on my 4th birthday, and I really loved reading it every night. I cried so many times reading that book. I also used to love the Malory Towers series and dreamt of going to boarding school and having picnics with lemonade and cucumber sandwiches. Growing up in India, that was my first introduction to English countryside. The other book that I absolutely adored was Malgudi Days, a collection of short stories by RK Narayan.
Ladybird Classics: Black Beauty
Review From Book Depository This beautiful hardback Ladybird Classic edition of Black Beauty by Anna Sewell is a perfect first illustrated introduction to the classic horse story for younger readers.
It has been sensitively abridged and retold to make it suitable for sharing with young children from 5+, whilst retaining all the key parts of the story including Black Beauty's friendship with Ginger, his treatment at the hands of his owners, and fascinating historical detail about how how horses had many different uses in the days before cars. Detailed full-colour illustrations throughout also help to bring this classic tale to life.

Buy On:
Book Depository

€6.91
Waterstones

£5.99
Wordery

$7.40
(All links earn commission from purchases that help fund this site. Prices accurate at time of writing)
Malory Towers Collection 1
Review From Book Depository: For new girl Darrell Rivers, there are friends to be made, pranks to be played and fun to be had at Malory Towers in Enid Blyton's best-loved boarding school series.

New girl Darrell is two terms behind her classmates and feels out of place and alone. Soon, however, Darrell makes friends as well as enemies as they induct new students, win and lose sporting matches and play tricks on teachers.


Buy On:
Book Depository

€11.40
Waterstones

£9.99
Wordery

£12.34
(All links earn commission from purchases. Prices accurate at time of writing)
Malgudi Days
Review From Book Depository Introducing this collection of stories, R. K. Narayan describes how in India 'the writer has only to look out of the window to pick up a character and thereby a story'. Malgudi Days is the marvellous result. Here Narayan portrays an astrologer, a snake-charmer, a postman, a vendor of pies and chappatis - all kinds of people, drawn in full colour and endearing domestic detail. And under his magician's touch the whole imaginary city of Malgudi springs to life, revealing the essence of India and of human experience.

Buy On:
Book Depository

€10.37
Waterstones

£8.99
(All links earn commission from purchases that help fund this site. Prices accurate at time of writing)
Q. Do you prefer reading on paper, Kindle or listening to an audiobook?
Always paper, I love the smell and feel of paper. I spend so much time in front of a screen, that reading is my time away from any digital devices. I especially love old second hand books. They bring so many past memories and possibilities with them.


Q. Do you have a favourite bookshop (and why that shop)?
Broadhursts Bookshop in Southport is not far from where we live, and it is a magical treasure trove. Over four floors, they often have a live roaring fire on cold days, and they always wrap the books in brown paper and string. The News from Nowhere in Liverpool is a radical feminist bookstore, with a fantastic collection, and I always come back from there with a few books. Growing up, I have very fond memories of Bahrison's Bookshop and the Midland's bookstore in New Delhi, and I always try to visit whenever I am back.


~

Many thanks to Pragya for answering my questions and for highlighting some fascinating books! Please don't forget to check out her book Sway: Unravelling Unconscious Bias.
Daryl
Image Copyrights: Bloomsbury Publishing PLC (Sway), Profile Books Ltd (Being Mortal), Penguin Random House Children's UK (Black Beauty), Hachette Children's Group (Malory Towers), Penguin Books Ltd (The Book You Wish Your Parents Had Read, Malgudi Days)
< Home