Interview with James Hendicott, author of CONIFA: Football For The Forgotten

James Hendicott, author of CONIFA: Football For The Forgotten and fellow Charlie Byrne's Bookshop addict is my interview this week and I'm excited to share his fascinating answers and book recommendations below! Before jumping into the interview, please check out James' book CONIFA: Football For The Forgotten:
CONIFA: Football For The Forgotten: The Untold Story Of Football's Alternative World Cup
Review from Amazon: The CONIFA World Football Cup took place in London in the summer of 2018. Dubbed the world cup for 'unrecognised nations', it saw soccer teams from difficult roots compete for a parallel world cup in a 16 team tournament over nine days. The competitors varied from established countries (Tuvalu) to disputed regions (Northern Cyprus, Tibet, and Abkhazia), minority groups (Punjab, Kabylia and Matabeleland), and regions with distinctive individual identities (Cascadia, Ellan Vannin).

The book is based on around 50 interviews with those involved in the tournament, and running the teams, as well as attendance at over 1500 hours of live football. It reveals previously unpublished information about the inner workings of CONIFA (including its finances and response to allegations the organisation works on behalf of Russia).
Buy On:
Direct (Ireland) €10.00 Lulu £9.75 Amazon UK £4.99 Amazon US $5.99

(Amazon links earn commission from purchases that help fund this site. Prices accurate at time of writing)
~

Q. Do you have a favourite smart thinking book (and why that book)?
I'm quite into books that try to look at the world from a slightly different angle to what we might consider to be 'the norm'. It doesn't mean I buy into them, of course, but I've always loved the 'Butterfly Effect' (not the book, the concept!), and ideas like that. Little things that might just, under the right circumstances, change the world. The World Without Us is one that particularly grabbed me. It's one I found in a charity shop, by an author called Alan Weisman, and he looks at the world in the future, if humans were to die out today. That sounds quite a morbid concept, but it isn't, really. It's more about what traces of us would last, and what would fade quickly. How our cities would look after a year, and at what point you'd never know we existed at all. It's fascinating.

Along similar lines, having lived in Seoul years ago (only 50kms or so from the border with the north), I find North Korea fascinating. It's obviously mostly negative, but a very different way of life, and I like to read about how they live there. Books like The Aquariums Of Pyongyang (written by one of very few people ever to escape a North Korean labour camp and then the country, too) and The Accusation (a collection of life stories smuggled out of the North, by an anonymous author, telling tales of everyday life there). I guess my taste in books is probably quite quirky, but I like to be taken somewhere far, far outside of the realms of my experience. All the better if it's not complete fantasy, but at least has the potential, in an abstract sense, to be real. I just find that easier to connect to.


The World Without Us
Review From Book Depository: What if mankind disappeared right now, forever ... what would happen to the Earth in a week, a year, a millennium? Could the planet's climate ever recover from human activity? How would nature destroy our huge cities and our myriad plastics? And what would our final legacy be?

Speaking to experts in fields as diverse as oil production and ecology, and visiting the places that have escaped recent human activity to discover how they have adapted to life without us, Alan Weisman paints an intriguing picture of the future of Earth. Exploring key concerns of our time, this absorbing thought experiment reveals a powerful - and surprising - picture of our planet's future.
Buy On:
Book Depository

€9.33
Waterstones

£10.99
Amazon UK

£7.91
Amazon US

$11.59
(All links earn commission from purchases that help fund this site. Prices accurate at time of writing)
The Aquariums of Pyongyang : Ten Years in the North Korean Gulag
Review From Book Depository: North Korea is today one of the last bastions of hard-line Communism. Its leaders have kept a tight grasp on their one-party regime, quashing any nascent opposition movements and sending all suspected dissidents to its brutal concentration camps for "re-education." Kang Chol-hwan is the first survivor of one of these camps to escape and tell his story to the world, documenting the extreme conditions in these gulags and providing a personal insight into life in North Korea. Part horror story, part historical document, part memoir, part political tract, this record of one man's suffering gives eyewitness proof to an ongoing sorrowful chapter of modern history. New edition with a new preface by the author.
Buy On:
Book Depository

€13.53
Waterstones

£13.99
Amazon UK

£10.99
Amazon US

$10.36
(All links earn commission from purchases that help fund this site. Prices accurate at time of writing)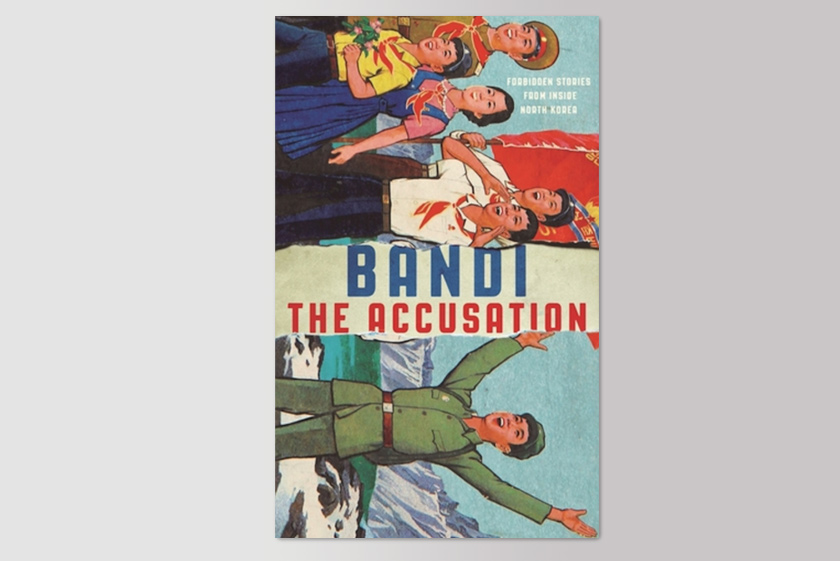 The Accusation : Forbidden Stories From Inside North Korea
Review From Book Depository: In 1989, a North Korean dissident writer, known to us only by the pseudonym Bandi, began to write a series of stories about life under Kim Il-sung's totalitarian regime. Smuggled out of North Korea and set for publication around the world in 2017, The Accusation provides a unique and shocking window on this most secretive of countries.

Bandi's profound, deeply moving, vividly characterised stories tell of ordinary men and women facing the terrible absurdity of daily life in North Korea: a factory supervisor caught between loyalty to an old friend and loyalty to the Party; a woman struggling to feed her husband through the great famine; the staunch Party man whose actor son reveals to him the absurd theatre of their reality; the mother raising her child in a world where the all-pervasive propaganda is the very stuff of childhood nightmare.
Buy On:
Book Depository

€12.86
Waterstones

£8.99
Amazon UK

£8.99
Amazon US

$9.99
(All links earn commission from purchases that help fund this site. Prices accurate at time of writing)
Q. What's the most recent smart thinking book you've read (and how would you rate it)?
I'm currently working my way through Unfollow, which is a new book by Megan Phelps Roper, one of the few people ever to depart from one of the most famous family churches in the world, the Westboro Baptist Church. You might well have heard of them, they're famous for holding huge great neon signs with offensive messages on them and picketing against numerous things, particular near where they're from in Kansas. It's an interesting read, in that it gives a look at how the family operated church looked from the inside (Megan was effectively inducted into a cult-like environment as a child), and came to be a real force for hatred, and then goes into how she changed her view and ultimately 'escaped' the environment she was raised in. It's hard to imagine a life like that.

Before that I read Beijing Coma, which is one of the best books I've read in years. It's a novel about the Tiananmen Square massacres from the perspective of someone who was actually there, told through a 'then and now' glance at China. I think it blurs the lines of fact and fiction at times, and it's beautifully written, if pretty full-on and dense. Highly recommended.


Unfollow : A Journey from Hatred to Hope, leaving the Westboro Baptist Church
Review From Book Depository: It was an upbringing in many ways normal. A loving home, shared with squabbling siblings, overseen by devoted parents. Yet in other ways it was the precise opposite: a revolving door of TV camera crews and documentary makers, a world of extreme discipline, of siblings vanishing in the night.

Megan Phelps-Roper was raised in the Westboro Baptist Church - the fire-and-brimstone religious sect at once aggressively homophobic and anti-Semitic, rejoiceful for AIDS and natural disasters, and notorious for its picketing the funerals of American soldiers. From her first public protest, aged five, to her instrumental role in spreading the church's invective via social media, her formative years brought their difficulties. But being reviled was not one of them. She was preaching God's truth. She was, in her words, 'all in'.

Unfollow is a story about the rarest thing of all: a person changing their mind. It is a fascinating insight into a closed world of extreme belief, a biography of a complex family, and a hope-inspiring memoir of a young woman finding the courage to find compassion for others, as well as herself.

Buy On:
Book Depository

€9.19
Waterstones

£7.49
Amazon UK

£7.49
Amazon US

$16.29
(All links earn commission from purchases that help fund this site. Prices accurate at time of writing)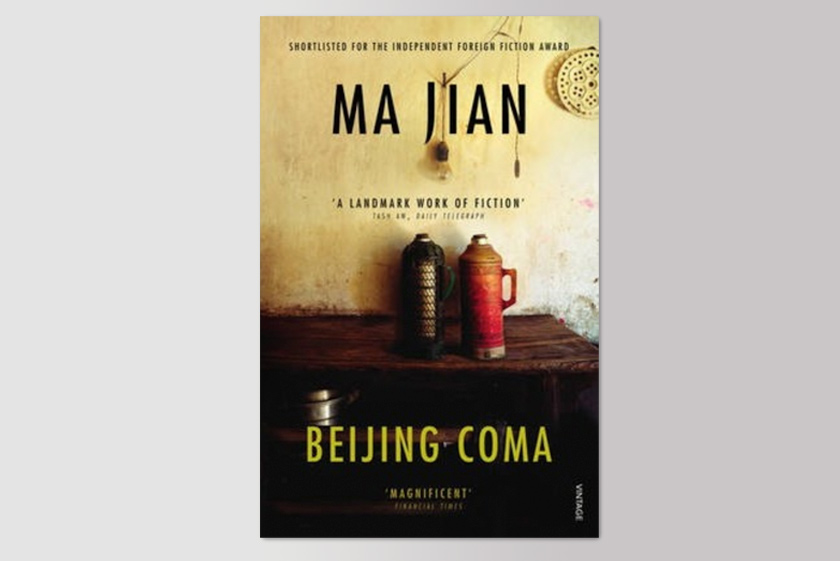 Beijing Coma
Review From Book Depository: Dai Wei lies in his bedroom, a prisoner in his body, after he was shot in the head at the Tiananmen Square protest ten years earlier and left in a coma. As his mother tends to him, and his friends bring news of their lives in an almost unrecognisable China, Dai Wei escapes into his memories, weaving together the events that took him from his harsh childhood in the last years of the Cultural Revolution to his student days at Beijing University.

As the minute-by-minute chronicling of the lead-up to his shooting becomes ever more intense, the reader is caught in a gripping, emotional journey where the boundaries between life and death are increasingly blurred.

Buy On:
Book Depository

€11.78
Waterstones

£9.99
Amazon UK

£9.99
Amazon US

$19.43
(All links earn commission from purchases that help fund this site. Prices accurate at time of writing)
Q. Do you have a favourite childhood book?
I couldn't name a specific one, but I went through a real stage as a kid of reading those 'choose your own adventure' books, where you made decisions and turned to pages according to what your decision was. I also loved the Guinness Book of Records, and books on magic and aliens. I was a bit of a nerdy kid!


Guinness World Records 2020 : The Bestselling Annual Book of Records
Review From Book Depository: Celebrate the dawning of a new decade with the fully revised Guinness World Records 2020. To kick off the '20s, we've created an electrifying new cover and curated a record-breaking edition packaged with thousands of new, updated and classic superlatives, hundreds of never-before-seen images, and a selection of eye-opening photo-composites that put a new spin on record-breaking...

Buy On:
Book Depository

€15.33
Waterstones

£10.00
Amazon UK

£4.80
Amazon US

$14.77
(All links earn commission from purchases that help fund this site. Prices accurate at time of writing)
Q. Do you prefer reading on paper, Kindle or listening to an audiobook?
I'm not much of an audiobook man - I never really connected to them in the same way as books, I guess in part because I find most voices hard to listen to for a very sustained period of time. I would guess I read most on paper; I'm a very heavy library user (I don't think Irish people realise how good their library system is at times - the national-level book request system is brilliant). I like to have hard copies of books I really love, and a few I just think are beautiful. I probably buy 3 or 4 books a month in charity shops, too, and I have definitely read hundreds of books on Kindle. I guess I'm a bit of an all-around book addict!


Q. Do you have a favourite bookshop (and why that shop)?
When I lived in Korea for a couple of years a decade or so ago, I became really besotted with a bookshop in Seoul, one called What The Book?. It was mostly second hand, and quite scrappy around the edges, but you'd find a mix of assorted Asian history and leftfield academic books that really helped shape the way I think today, and took me outside of my own cultural upbringing. I read about Mao and Taiwan and the mythology of ancient Asia with books from that shop, and I still think of the place sometimes.

If I was going to browse in Ireland, I'd most likely be found in the vast racks of Chapters on Parnell Street, but I have a huge soft spot for Charlie Byrne's in Galway, too. I don't get there anything like often enough. I like the kind of places that have their fair share of tatty pages and out-of-print weirdness, and all three tick that box - I tend to buy something every time because I'm worried it will be gone if I wait!


~

Huge thanks to James for some really in depth and interesting answers and book recommendations!
Please don't forget to check out his book CONIFA: Football For The Forgotten.
Daryl
Image Copyrights: James Hendicott (CONIFA), Ebury Publishing (The World Without Us), INGRAM PUBLISHER SERVICES US (The Aquariums of PyongYang), Profile Books Ltd (The Accusation), Quercus Publishing (Unfollow), Vintage Publishing (Beijing Coma), Guinness World Records Limited (Guinness World Records 2020)
< Home